Leadership
Our leadership team remains true to our vision and values, putting customers' evolving needs at the center of our innovation and holding up trust and convenience as the hallmarks of our business.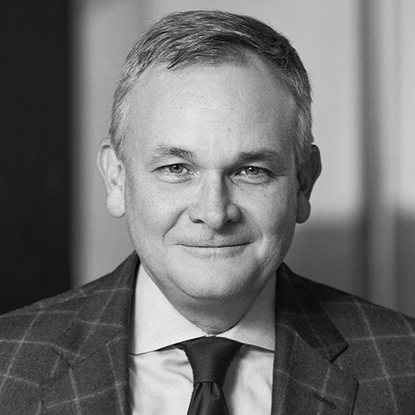 Devin McGranahan is President, Chief Executive Officer, and Director of The Western Union Company, a global leader in cross-border, cross-currency money movement.
After more than 25 years of business and leadership experience, McGranahan joined Western Union as its CEO in late 2021. Previously, he was Senior Group President, Global Business Solutions at Fiserv, Inc. In that role, McGranahan oversaw the company's global merchant acquiring and processing businesses. During his tenure he was responsible for the launch of the Carat enterprise merchant omni-commerce platform, the development and launch of the Clover Connect integrated software vendor (ISV) platform, and the launch and acceleration of Clover Business Solutions, Fiserv's digital-direct merchant platform. These capabilities propelled Clover to become the largest cloud-based SMB merchant platform in the market and grew the omni-channel business to over $1 billion in revenue. 
McGranahan previously spent 20+ years at McKinsey & Co., where he served as a Senior Partner, engaging with leading financial services companies on a broad range of strategy, payments, and business-building opportunities. McGranahan also held a variety of other senior management roles at the firm, including co-leading the North America Financial Services Practice and being a co-chair of the senior partner selection committee.
McGranahan holds a Master of Business Administration from Harvard Business School, a Bachelor of Science in Mechanical Engineering from the University of Pennsylvania, and a Bachelor of Science in Economics from the Wharton School at the University of Pennsylvania.
Read more
As Chief Financial Officer, Raj Agrawal is responsible for leading Western Union's global finance organization, including financial reporting, financial planning and analysis, tax, treasury, internal audit and investor relations. As a member of the Executive Team, he also provides guidance on the Company's operations and strategic direction. Agrawal also previously had responsibility for Western Union's Global Operations, helping drive the Company's transformation to a more efficient, customer-focused organization. Agrawal is based at the Company's global headquarters in Denver, Colorado.
Prior to serving as CFO, Agrawal was Executive Vice President and President of Western Union Business Solutions. Agrawal has been with Western Union since 2006 and has held roles of increasing responsibility with the company, including Treasurer and Senior Vice President for Finance in the EMEA/APAC region.
Agrawal also serves on the Board of Beazley plc as a non-executive director and member of the audit and risk committee. Prior to joining Western Union, he served in a dual role of Treasurer and Vice President of Investor Relations for Deluxe Corporation. Agrawal started his career in the automotive industry at General Motors Corporation in Michigan, and later worked at GM as a manufacturing engineer. He also held several roles in finance at Chrysler Corporation and at General Mills, Inc., including Assistant Treasurer.
Agrawal holds an MBA from Columbia University.
Read more
As Western Union's President for the EMEA/APAC Region, Jean Claude Farah presides over Western Union's business in Europe, the Middle East, Africa, and Asia-Pacific, driving the company's investments and market growth across all products, channels, and customer segments.
Farah has a long a distinguished history with Western Union spanning more than 20 years. He joined Western Union in 1999 as Marketing Manager, Middle East & North Africa and since then he has held several leadership roles within the company.
He has served most recently as the President of Global Network, and previously as the President of Global Payments and the President of Middle East, Africa, Asia Pacific, Eastern Europe, and CIS for the company's consumer-to-consumer money-transfer business.
Over the years, Farah has played a key role in driving integrated solutions, managing all Agent relationships, and expanding Western Union's portfolio, making it one of the largest financial networks for cross-border money movement in the world. He has also led the expansion and growth of the company's business payments services, enabling Western Union's transformation from a consumer money transfer provider to a full-service cross-border payments leader for consumers and businesses around the globe.
In addition to holding a senior executive role with Western Union, Farah is a thought leader in corporate responsibility and shared value. He serves as the Deputy Champion for Western Union's work with the World Economic Forum's EDISON Alliance, a cross-sector alliance to close the digital divide and accelerate digital inclusion.
Farah started his career in 1995 with Renault SA, where he gained extensive experience in marketing. Prior to joining Western Union, he was Area Manager for Orangina Pernod Ricard, one of the world's leading beverage brands.
Farah was born and raised in Lebanon and has studied and worked in France. He currently resides in Dubai, in the United Arab Emirates. He has a bachelor's degree in Business Administration from St. Joseph University in Lebanon and an MBA from the Ecole Supérieure de Commerce de Paris in Paris.
Read more
As President, Americas, Gabriella Fitzgerald oversees Western Union's business across the region, driving the company's market development and growth across all products, channels, and customer segments. She joined the Company in September 2021.
Previously, Fitzgerald spent 22 years at American Express, most recently as Executive Vice President, General Manager, Global Commercial Services. In that role, she led the U.S. Corporate and B2B Payments business for the largest enterprise customers and managed key relationships with CFOs, CPOs, and Treasurers. Prior to this role, she held a variety of other roles at the organization, including Chief Procurement Officer; Senior Vice President, JV Management, Global Business Travel; and Vice President & General Manager, Corporate Development.
Fitzgerald earned a Master in Business Administration from Columbia Business School and a Bachelor of Arts from Duke University. She also holds two patents: one for a touchless, digital end-to-end solution for invoice processing, and another for single-use payment numbers for online transactions. She currently serves on the Board of Junior Achievement NY and previously served on the Board of TruSight Solutions LLC, from 2017–2020.
Read more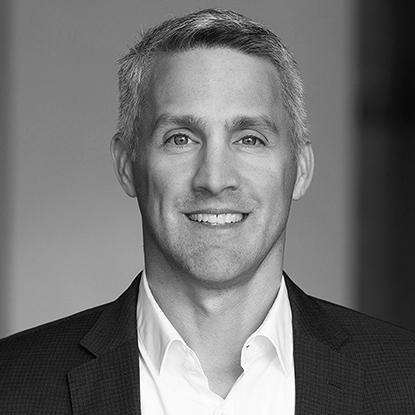 Tyler Hand is Chief Compliance Officer at Western Union, based at the Company's global headquarters in Denver, Colorado.
Prior to accepting the Chief Compliance Officer role, Hand was Western Union's Global Head of Sanctions, Interdiction, & Anti-Corruption. Hand's responsibilities in that role included leading the company's government sanctions and anti-bribery/anti-corruption compliance programs, as well as managing the company's screening and interdiction processes in support of anti-money laundering and fraud prevention programs.
Hand joined Western Union in 2014 after seven years with the Chief Counsel's Office for the Office of Foreign Assets Control (OFAC) at the U.S. Treasury Department in Washington, DC. During his time with the Treasury Department, Hand served as OFAC's Assistant Chief Counsel for Designations and Enforcement and Acting Director for Enforcement. While at the Treasury Department, Hand's responsibilities included developing and implementing policies related to OFAC enforcement and designation matters; drafting sanctions Executive Orders, guidance and regulations; and advising on large interagency enforcement investigations involving major financial institutions. Hand also worked closely on U.S. and multilateral sanctions matters with counterparts at the Department of Justice, the Department of State, and the White House National Security Staff.
Prior to joining OFAC, Hand practiced law at Holland & Hart in Denver, Colorado in its Anti-Corruption, Export Controls, and Trade Sanctions practice group. Hand received his J.D. in 2000 from the University of Colorado and his B.A. from the University of Vermont in 1995.
Read more
Jacqueline D. Molnar is the Chief Transformation Officer at Western Union, responsible for stewarding the Company through the development, execution, and implementation of its global strategy. She is based in our global headquarters in Denver, Colorado.
Previously, Molnar served as the Company's Chief Compliance Officer, responsible for strategic planning and leadership of Western Union's Anti-Money Laundering and Countering Terrorist Financing, Anti-Bribery/Anti-Corruption, Sanctions, Fraud and Consumer Protection compliance programs globally. Under her leadership, Western Union transformed its compliance capabilities from a challenge to a competitive asset, building a unique and effective compliance program.
In Molnar's 20 years of experience as an attorney and compliance officer, she has focused her practice on AML/CTF, Sanctions, Anti-Bribery/Corruption, Consumer Protection, Fraud and Litigation Defense. She has led large international teams in the successful development of global AML programs across multiple jurisdictions and has represented numerous Fortune 500 companies in complex legal and regulatory matters across the globe.
Molnar also serves as Chairman of the Board of Directors for the Western Union Foundation, an organization that supports education and disaster relief efforts as pathways toward a better future, which has given over $124 million in 174 countries since its inception in 2001. Molnar sits on the board of directors for Western Union Payment Services Ireland Limited (WUPSIL), a subsidiary of the Western Union Company, as well as the WUPSIL Risk Committee.
Prior to joining Western Union in 2013 as Senior Vice President and Deputy Chief Compliance Officer, Molnar served as Vice President, Associate Global Anti-Money Laundering Officer, at Toronto Dominion Bank Group in Toronto, Canada.  Prior to joining TD, Molnar was Vice President, Assistant General Counsel at Wells Fargo & Company in Charlotte, North Carolina.  She also practiced law at Gibson Dunn and at Latham & Watkins LLP in Silicon Valley, California, and at Herbert Smith Freehills in Sydney, Australia.
Molnar received her Doctor of Jurisprudence and her Bachelor of Education from the University of Hawaii and teaches AML Compliance Law at the William S. Richardson School of Law in Honolulu.  Molnar clerked for The Honorable Hiram Fong at the Federal District Court for the District of Hawaii and for The Honorable Chief Justice Ronald T.Y. Moon, Hawaii State Supreme Court.  She is licensed to practice law in Hawaii and California. 
Read more
Andrew Summerill is President of Payments at Western Union, responsible for the business customer segment and its international payments needs. Summerill maintains his previous role as Chief Financial Officer of Western Union Business Solutions; before that he was Vice-President of Finance for Asia Pacific, based in Sidney, Australia.
He came to Western Union in the 2011 acquisition of Travelex, where he held positions as APAC Finance Director, APAC Financial Controller, and UK Head of Finance for Retail. Before moving to the financial services sector, he held senior positions in various industries including construction, manufacturing, and utilities. He has worked and lived in various countries.
Summerill is based in London. He holds a degree in business administration and is a chartered accountant.
Read more
Shelly Swanback is Western Union's President, Product & Platform (from January 2020). From January 2014 to January 2020, she served as the Group Operating Officer at Accenture Digital, where she was responsible for accelerating growth, executing business strategy, and leading the global business operations.
Swanback previously served as the lead for Accenture Technology, North America from August 2012 to January 2014, where she was accountable for sales support, solution design, and delivery of Accenture's technology services and offerings. Prior to that, she served as managing director for the North American operating unit of Accenture's Communications, Media, and Technology operating group from February 2011 to August 2012.
She earned her Bachelor's of Science, Computer Information Systems and Finance from Colorado State University, and completed the IMD Executive Management program at Lausanne in Switzerland.
Read more
Caroline Tsai is Chief Legal Officer and Corporate Secretary for Western Union and a member of its Executive Team. Tsai leads the Legal, Compliance & Enterprise Risk Group and is responsible for the overall strategic leadership and oversight of Western Union's global legal affairs, compliance, enterprise risk, public policy and regulatory affairs, ethics, privacy, and corporate secretarial functions. She is based at the Company's global headquarters in Denver, Colorado.
Prior to joining Western Union, Tsai was Deputy General Counsel and Chief Regulatory Officer at BMO Financial Group. While at BMO Financial Group, Tsai advised on advocacy and policy initiatives, as well as all bank regulatory and supervisory issues for BMO's global operations, including Personal and Commercial Banking, Wealth Management, and Capital Markets. She also served as Chief Legal Officer, U.S. Personal and Commercial Banking at BMO Harris Bank.
Earlier in her career, Tsai served as Senior Vice President & Associate General Counsel at Bank of America Corporation (BAC) where she was responsible for a broad range of issues, including litigation, bank regulatory matters, the CFO Group, and Global Banking and Markets. She began her legal career at the global law firm Jones Day, specializing in complex structured transactions for investment banking clients.
Tsai is a strong champion for diversity and inclusion and served as Co-Chair of the Women's Leadership Network of the National Asian Pacific American Bar Association.
Born in Sao Paulo, Brazil, Tsai is the daughter of Chinese immigrants. She earned a Bachelor of Arts degree from the University of Michigan and a juris doctor degree, magna cum laude, from The American University, Washington College of Law and served as Executive Editor of The American University Law Review.
Read more
Nicole Vogrin became Western Union's first Chief Corporate Affairs and Communications Officer in 2019, when she was tasked with spearheading the company's global corporate brand, public affairs and communications strategy with a focus on elevating and protecting the company's reputation. In this role, Vogrin actively shapes Western Union's environmental, social and governance (ESG) commitment while strategically aligning it to the company's global advocacy. She is based at the company's global headquarters in Denver, Colorado.
Vogrin joined Western Union in 2009. Through her tenure, Vogrin has held roles in Europe and the United States. Most recently, she served as Head of Corporate Relations and Chief of Staff to Western Union's CEO. In this capacity, Vogrin played a key role in accelerating the company's transformation agenda. In August 2019, when Vogrin was promoted to her current role, she and her team started to bring together disparate comms functions, combining them with environmental, social and governance and dedicated corporate brand teams, as well as the Western Union Foundation.
She is also a director of the board of the Western Union International Bank, Austria. In 2020, Vogrin was recognized as one of PRWeek's '40 Under 40,' an annual list spotlighting U.S. PR professionals leading the future of communications and marketing; and was named one of the World Economic Forum's Young Global Leaders.
Prior to joining Western Union, Vogrin held finance, accounting, and marketing positions in the health care and electronics industries in Europe. Vogrin was born in Vienna, Austria and holds a Master's in Business Administration and Economics from the Vienna University of Economics and Business in Austria
Read more
As Chief People Officer, Richard Williams oversees Western Union's Human Resources functions around the globe. He is based at the company's global headquarters in Denver, Colorado.
Williams was responsible for leading the organization's successful implementation of the "WU Way," a program designed to transform Western Union's operating model to better enable innovation, improve the customer experience, and drive productivity.
In addition to holding a senior executive role with Western Union, Williams is a thought leader in corporate responsibility and shared value. He is an active member on the board of directors of the Western Union Foundation.
Williams joined Western Union in 2009 as the Vice President of Human Resources for the Americas region. Prior to joining Western Union, Richard worked for Fullerton Financial Holdings (a wholly owned subsidiary of Temasek Holdings) as its Senior Vice President of Human Resources for Central and Eastern Europe, Middle East and Africa, based in Dubai.
Williams also spent more than 17 years with American Express, holding senior human resources roles in Europe, Asia, Latin America, and the U.S. In his last role with American Express, Williams was the Vice President of Human Resources for the Latin America, Caribbean and Canada region. Williams also has held senior-level roles with Dunia Finance in the UAE, a joint venture between Fullerton Financial and Mubadalla, and with ACNielsen.
Williams was born in Mombasa, Kenya and has lived in seven countries. He holds a Bachelor of Arts in Political Science from San Diego State University.
Read more